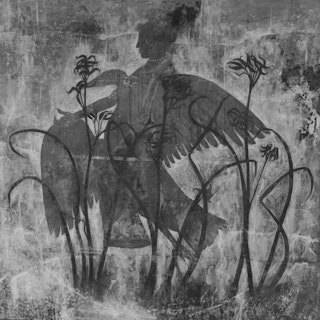 THE STORY
THE STORY





WELL, WHAT HAVE YOU STUMBLED UPON HERE?
TWO ARTISTS, ONE A PAINTER AND THE OTHER A CERAMICIST MET AT THE ROYAL COLLEGE OF ART BACK.... WAY BACK... IN THE EARLY 80'S.
AFTER GRADUATING, ANITA AND HER BEST FRIEND HIT ON THE IDEA OF MAKING HATS, JUST AS A WAY AS PAYING FOR THEIR STUDIOS. THE FIRST HATS WERE MADE BY USING PLATES FROM HOME AS TEMPLATES TO MAKE BERETS. THE DUO HAD NOT A CLUE THAT THESE HATS WERE SOON TO BECOME THE MUST-HAVE ACCESSORY.
FEATURES IN THE MOULD-BREAKING FASHION MAGAZINES OF THE DAY - THE FACE, ID, BLITZ (AS WELL AS VOGUE, ELLE, MARIE CLAIRE ETC.) SOON PUT 'FRED BARE' ON THE MAP. ORDERS FROM THE MOST PRESTIGIOUS STORES IN LONDON, NEW YORK, PARIS AND TOKYO POURED IN. THE IRRESISTIBLE HEADWEAR BECAME COVETED FOR ITS SIMPLICITY, ITS INDIVIDUALITY, USE OF NATURAL AND FOUND MATERIALS BUT PARTICULARLY FOR THE UP-TO-THE-MINUTE STYLING. (REPUTED TO BE HELENA CHRISTENSEN'S FAVOURITE HATS. KYLIE MINOGUE, STING, CHER AND THE BECKHAMS ARE ALL WEARERS OF FRED BARE HATS).

MEANWHILE DAVID, SEDUCED BY THE GLAMOROUS AND, AT THE TIME, LUCRATIVE WORLD OF MUSIC VIDEOS, WAS WORKING AS AN ART DIRECTOR FOR SIMPLY RED, DEAD OR ALIVE, PAUL WELLER ETC. (THIS WAS THE 80'S !!).
THERE WAS A MOVE FROM LONDON TO YORK, FOR THE COUNTRYSIDE AND FOR THE SCHOOLS.
TWO GROWN UP CHILDREN LATER.... THE HAT COMPANY (AND ART DIRECTING) CAME TO A HAPPY END AND ...... THE 'ATELIER' WAS BORN.
DAVID'S PAINTINGS ARE DISPLAYED IN THE 'ATELIER' (AND AT THE ANNUAL YORK OPEN STUDIOS). THE ATELIER IS SO-CALLED AS IT HAS IN THE PAST BEEN DAVID'S STUDIO. THIS IS NOW RELOCATED TO THE UPPER PART OF THE HOUSE.